Learn More About the Owner of Beyond the Bump
Doula | Childbirth Educator | Placenta Encapsulation Specialist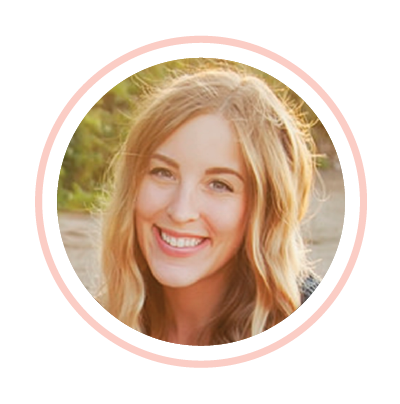 Welcome! I am so glad you're here.
My name is Kathy DiVincenzo and I am a momma to a spirited little lady and a wife to an amazing man. I am a doula, childbirth educator, and placenta encapsulation specialist serving Cleveland, Akron, and surrounding areas.
My journey towards birth work began with the pregnancy of my daughter, Gianna. The childbirth classes my husband and I participated in, my doula, and my new found passion for researching birth aided in the beautiful moment of bringing my daughter earthside unmedicated. It is my passion to show support to all women, in however they feel comfortable birthing.
Outside of work I can be found chasing around my little love, going on a date with my hubby, at a farmer's market, or with my nose stuck in a new birth book.
Come join the party on
Instagram and Facebook
I strive for a supportive, compassionate, and non-judgmental approach to birth support. As a doula, I do not judge your choices, your actions, your desires, or your experience. I'm there to support you in what makes sense for you, your baby, and your family.
I am sensitive to the fact that, by hiring me as your doula, you're letting me in on one of the most intimate experiences of your life. I will work with you, your partner and whoever else you'd like to be present at your birth to envision your ideal birth experience. I'm also there to provide support and guidance in outlining alternatives if changing the birth preference plan becomes the best option for your family. I see my presence at your birth as an honor.
I believe that birth is beautiful, powerful, and life-changing—however it happens for you and your family. I believe that you and your body have the ability to birth your baby. I believe that you have the right to do this in the way in which you feel most comfortable and secure. I don't promote any particular approach to birthing or any one birthing philosophy because I believe birth is highly individual. I also believe that birth and pregnancy are dynamic processes: You might feel one way about your birth at the beginning of your pregnancy, another way at the end, and another way completely once your baby is born. I am there to support you during the journey before, during, and after.
My practice is inclusive; I welcome work with non-traditional families and birthing people. Come as you are and expect full support, education, and encouragement towards your ideal birth.
Thank you for the beautifully worded and perfectly stated belief system, Carrie
DONA International Birth Doula Training – 2014
PBi (Placenta Benefits) Encapsulation Specialist Training – 2014
Birth Boot Camp Instructor Training – 2015
Stillbirthday Birth & Bereavement Doula Training – 2015
OSHA Bloodborne Pathogens Training – 2014
Ohio Food Handlers Training – 2014
Breastfeeding Course for Doulas – 2014
Rebozo Certified – 2014
Introduction to Childbirth Course for Doulas – 2014
Acupressure Point & Basic Massage Class – 2015